HOME>ABOUT US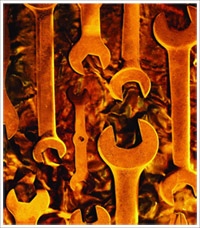 Our company and plant established 62 sales service networks in main cities of China and set up general agencies in 9 countries. Zhenlong promises to provide appropriate machine and equipment for industry users with leading advantages, offer comprehensive after-sale service and help users to obtain higher economic benefits in their operations.
Now we have plant area with more than 5000 square meters and possess more than 120 sets of the most advanced processing equipments at home and abroad.With pioneering and innovative spirits, we are endeavor to provide the most advanced application technical expertise and the most popular product in the system device and engineering design fields: "Zhenlong plastic machinery enjoys universal praise".
Scientific management mode and advanced automatic production help us gain high-quality, high-efficient and low-cost results. Our company has finished five products and Projects' flow technology production line and strict quality monitoring and self-control equipments. Therefore, we
are convinced that we can compete wite any counterparts in the world in such aspects as product quality, performance, price and service. As an enterprise with the sense of mission and responsibility,we hope we can become the motive power to push forward social progress at the same time when we gain success in business competition.